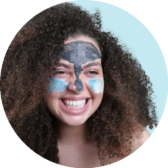 YOU'RE UNIQUE
Everyone is different, and your skincare should be no exception. Our facialists combine data, nature, and expert know-how to give you brighter, clearer, healthier skin.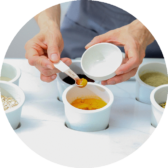 PERSONALIZED SKINCARE
We believe in transparency and skincare rooted in science. We mix raw ingredients on site for your custom face mask, so you know exactly what's going on your skin and why.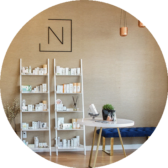 CURATED PRODUCTS
A highly curated selection of the most effective natural, cosmeceutical, and organic skincare brands. No parabens, GMOs, and most importantly, they work.

Our vision is to bring natural skincare + wellness to all. We're down against chemicals and up with mother nature. We're data-driven truth seekers, wellness addicts, and relaxation enthusiasts, on a mission to make luxury a necessity and happiness an accessible part of a hectic life.
We are Nefaire.
(Visited 13,869 times, 61 visits today)