Eminence Organics
Eminence Calm Skin Chamomile Cleanser
$38
May your redness and dryness be gone. 
This super gentle cleanser is perfect for those with sensitive or dry skin types. Chamomile has long been known as a soothing ingredient that can help reduce redness and inflammation, while also having blemish-fighting properties. If irritation and your skin go hand and hand, this cleanser is the perfect first step for your regimen for a dewier, healthier-looking complexion.
About Eminence Organics: Eminence Organics is a natural skin care line from Hungary that uses 100% organically grown fresh herbs, fruits, and vegetables in its skincare products. With products known for their rich colors and fresh pulps, they practice eco-friendly manufacturing with solar-powered farms, and also avoid the use of harmful chemicals such as SLS, Parabens, GMOs, or animal by-products.
Out of stock
How To
How To Use
Mix a small one or two pumps with warm water in your bare hands, and gently massage into the skin with a slow, circular motion. Use cold water when rinsing the product dry, and always follow up with a lightweight moisturizer.
THERAPIST TIPS
For gentler skin types, we always recommend cleansing with bare hands to prevent irritation. Sometimes less is more - excess product can over dry certain skin types, so start with a pea size amount and gradually move up from there.
THE INGREDIENTS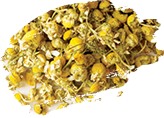 Chamomile
Antioxidant-Rich // Soothing // Anti-Inflammatory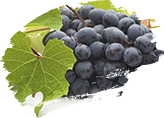 Grape Leaf Extract
Skin Softener // Vitamin E Rich // Powerful Antioxidants